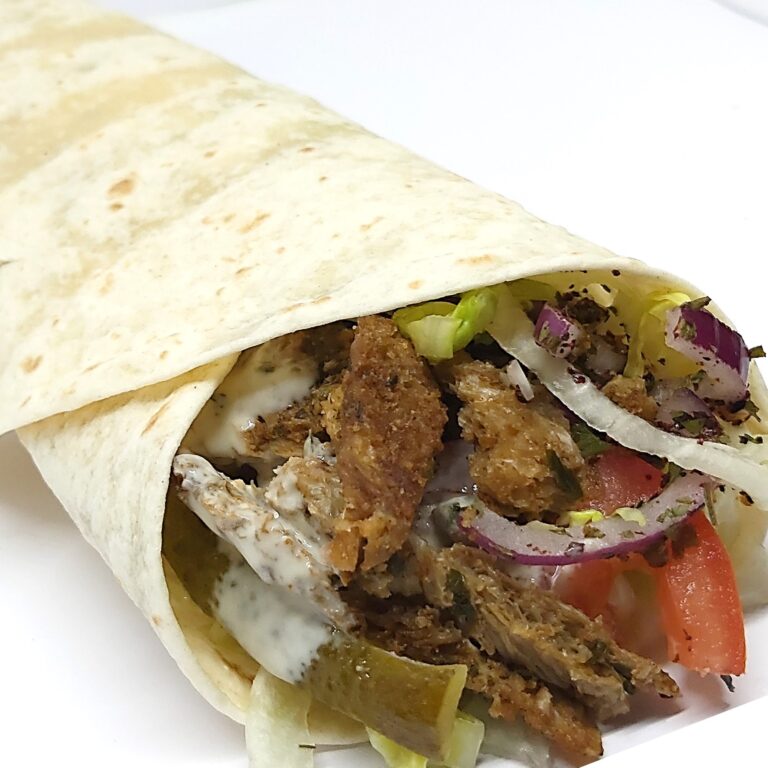 VGkebab shawarma
Ingredients
1

packet

VGkebab shawarma

1

pinch

salt

optional

66

ml

water

2

tbsp

oil

optional

qsp

sliced lettuce, onion, tomato and pickles

optional

qsp

flat bread, wrap or tortilla

optional

qsp

tahini sauce made from 3 parts tahini, 1 part lemon and 2 parts yoghurt mix

optional
Instructions
open a packet of mix along the upper edge and pour the contents into a pan and some salt if desired.

add (1/2) empty packet (~66ml) or more of cold water and mix in gently.

add 1 or 2 tablespoons of oil to the pan and place on high heat and stir fry gently with a spatula.

prepare some bread with vegetables and condiments.

add the hot vegan kebab and top with the tahini sauce and enjoy amazing taste and texture!