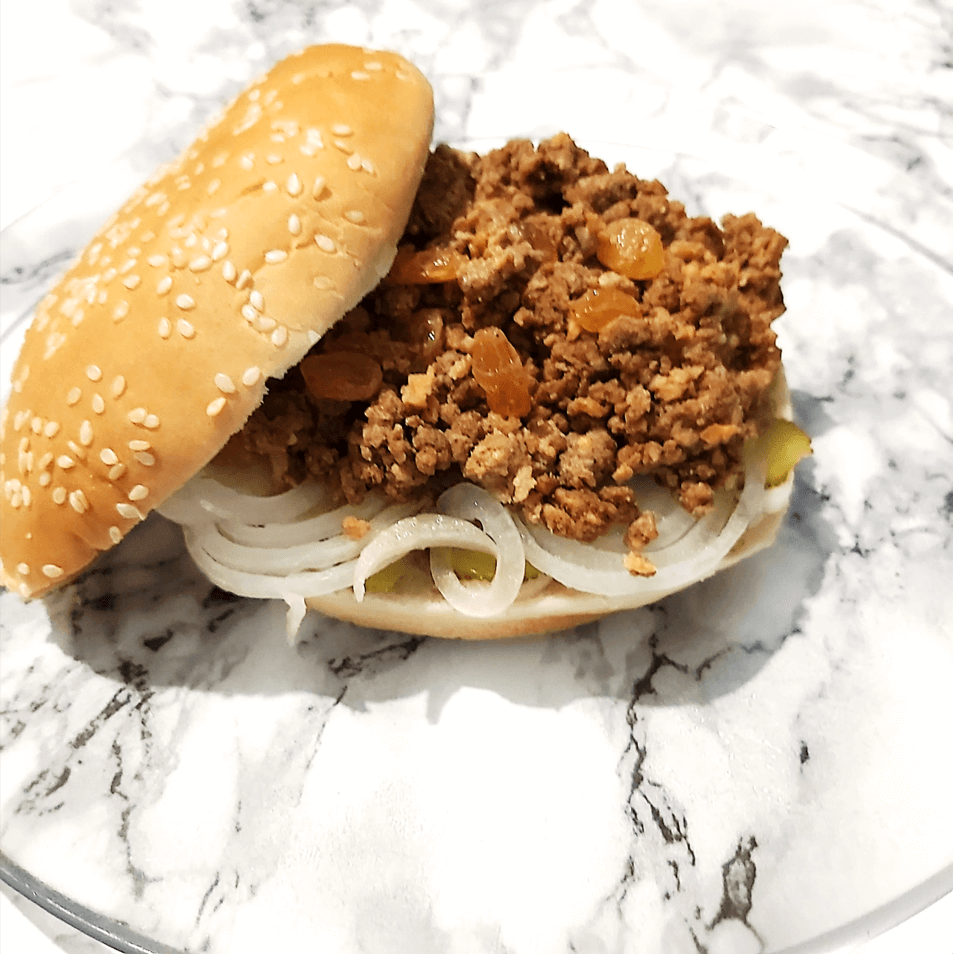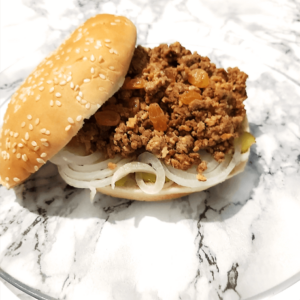 keto vegan crumble burger (crumbur)
This unique recipe is a vegnpro version inspired by the popular French "steak haché". Each mouthful offers a mix of flavors and textures, in addition to being particularly nutritious. Walnut oil brings the nuttiness, mustard and onions give the spiciness, and pickles the crunchiness. The raisins bring sweetness, while the endives bring bitterness, and the crumble a touch of finesse. As for the texture, the mustard sauce provides creaminess, the endives, the pickles and the onions the crunchiness, and the raisins tenderness. Finally, the crumble recalls the chewiness of meat. These ingredients individually reveal their properties in the mouth, creating a nutritional firework of French flavors and textures. Savour!
Instructions
In a microwave-safe bowl, prepare the crumble by mixing 40ml of water with 35g of plantypro.

Mince the top of the endive, the onion and the pickle.

Garnish a large burger bun with the endives, pickles, and onions.

Cook the crumble in the microwave at 900W for 1 min. add oil and cook for another 30 sec. OR Heat for 10 min in a covered pan over very low heat, add oil and cook for 3min.

In a bowl, using a spoon, combine the Dijon mustard and walnut oil to obtain a smooth sauce.

Combine the hot crumble and sauce and raisins and spread over the sandwich.