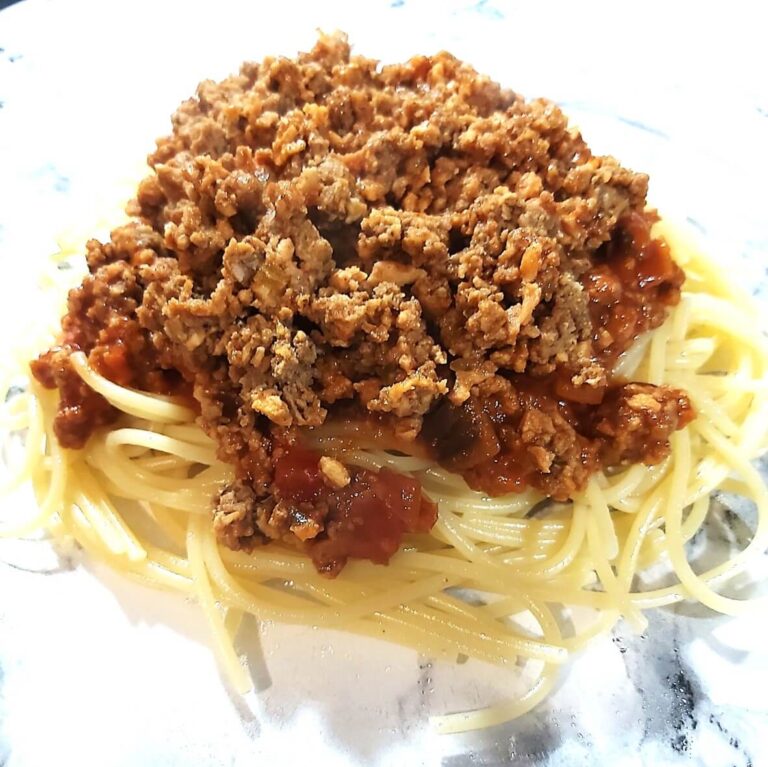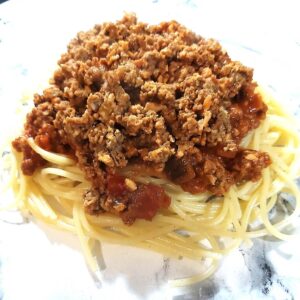 keto vegan bolognaise
Name one thing better than a beautiful plate of pasta. As the Italians would say, "È semplicemente impossibile!" (It's simply impossible!) Most pasta dishes, although incredibly delicious, lack a key element that belongs in every meal – protein! This is why we innovate to eat! Below is a quick & easy recipe for this guilt free food that is packed with flavor & protein! Savour!
Instructions
In a microwave-safe bowl, prepare the crumble by mixing 35ml water with 35g of vegnpro.

Cook in the microwave at 900W for 1 min. add oil and cook for 30 sec. OR Heat for 10 min. in a covered pan over very low heat, add oil and cook for 3min.

Cook the pasta to your liking and drain.

Before serving, heat some tomato sauce then stir it into the cooked vegnpro crumble.

Mix the sauce with the pasta. Season with salt and pepper to taste.